Welding Technology Program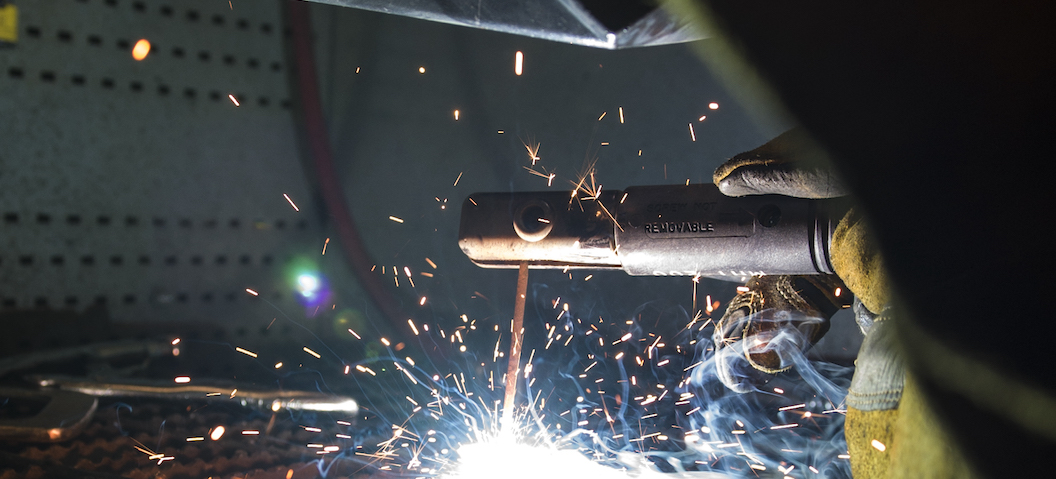 Students in the Welding Technology Certificate Program will gain the knowledge and the skills to make satisfactory welds in all positions using the following techniques: shielded metal arc welding, gas metal arc welding, gas tungsten arc welding, and flux cored arc welding. Students will also learn how to maintain tools and equipment and they will learn how to read and interpret blueprints. Upon completion of this program, students are eligible to apply to be listed in the AWS National Registry of Welders.
Graduates are Prepared to
Meet safety requirements.
Produce welds in all positions that meet industry standards using the following process(es):

Flux Cored Arc Welding (FCAW)
Gas Metal Arc Welding (GMAW)
Gas Tungsten Arc Welding (GTAW)
Shielded Metal Arc Welding (SMAW)

Make cuts that meet industry standards in the following process(es):

Acetylene Cutting, Welding
Air Carbon Arc Cutting (CAC-C)
Plasma Arc Cutting (PAC)

Understand the use of measuring instruments and their purpose
Understand power sources and current types
Interpret welding blueprints and weld symbols
Use basic welding metallurgy
Use oral and written communication skills in the workplace, including terminology in the welding industry
More Information
Important: This program has limited openings and has been at full capacity most years, please apply early and contact Gallatin College for further information if interested.
Students will need reliable all-season personal transportation as public transportation is not available for all course locations